Exploring the light and magic of the Sierras by snowshoe, skate, and ski.
This year, 2020, would be our year of National Parks. We've been doing a lot of international travel as of late, so we decided to come back to the adventures we love even closer to home.
Alas, our outdoor adventure plans were interrupted, but that made us even more appreciative that we kicked off the year outside. On a random weekend in January, we headed back back to Yosemite for our first winter in the Valley.
And it was spectacular wintery treat.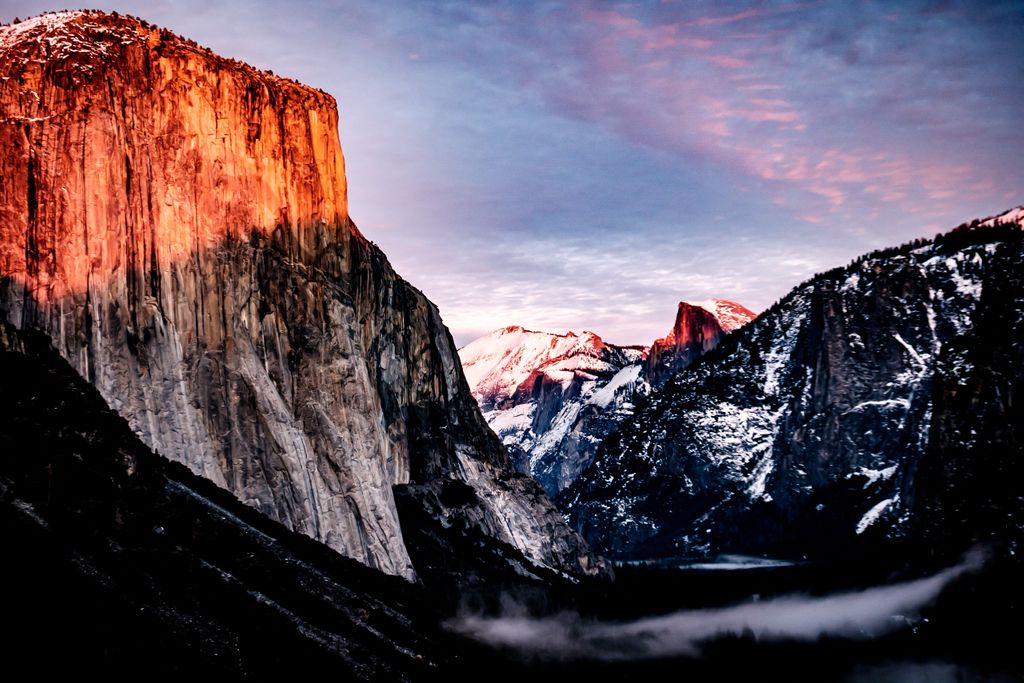 Most of the park roads and trails are closed during the winter, so that only left us with – well – the untold natural beauty that makes Yosemite so beautiful.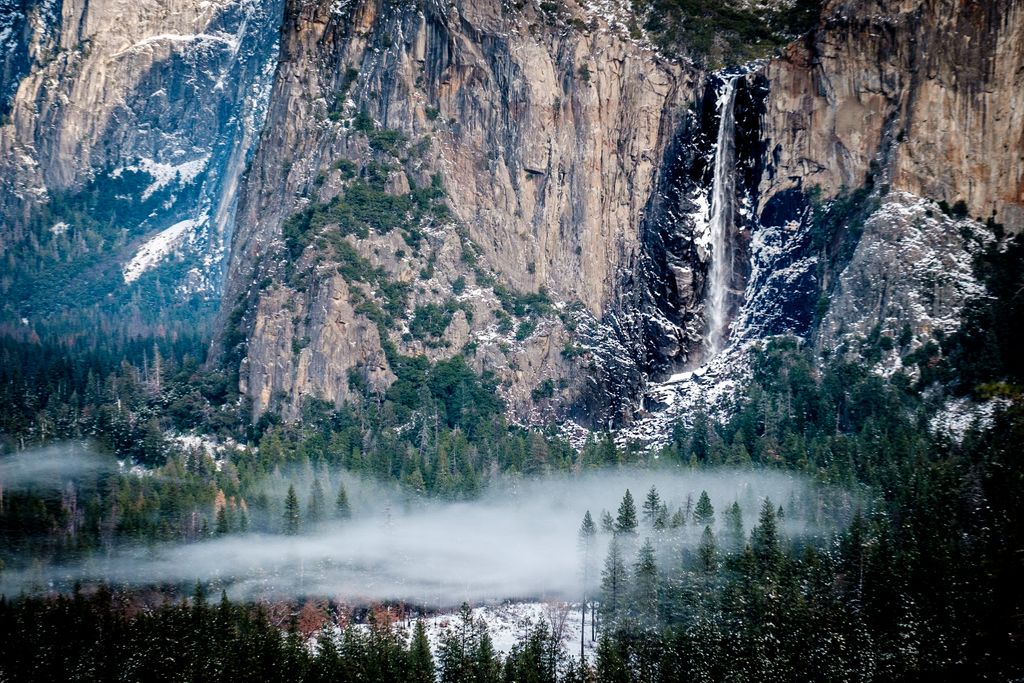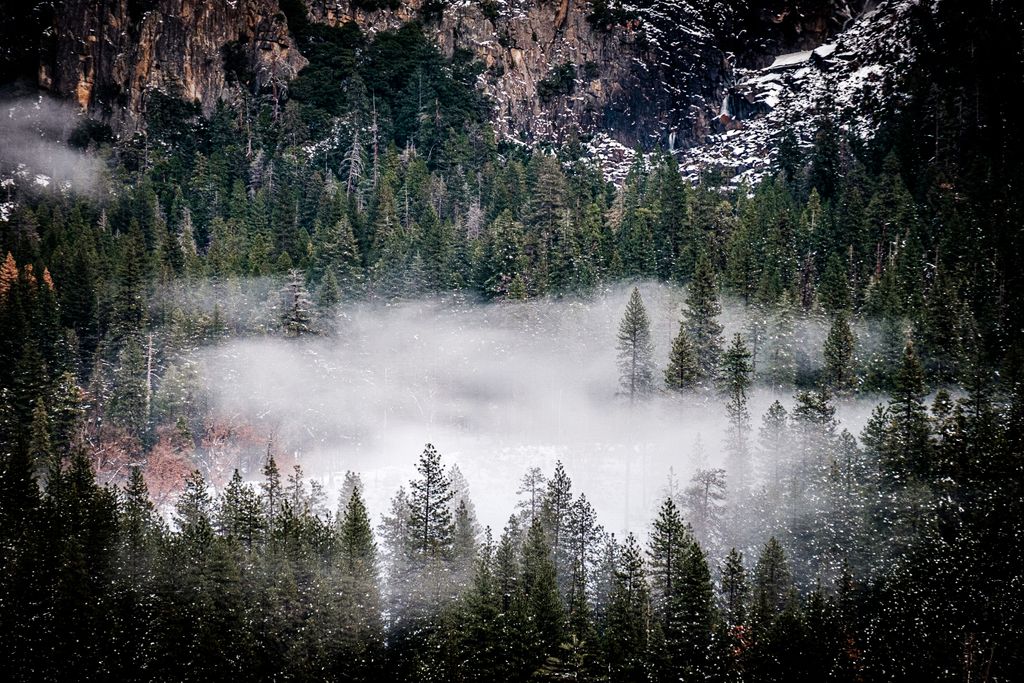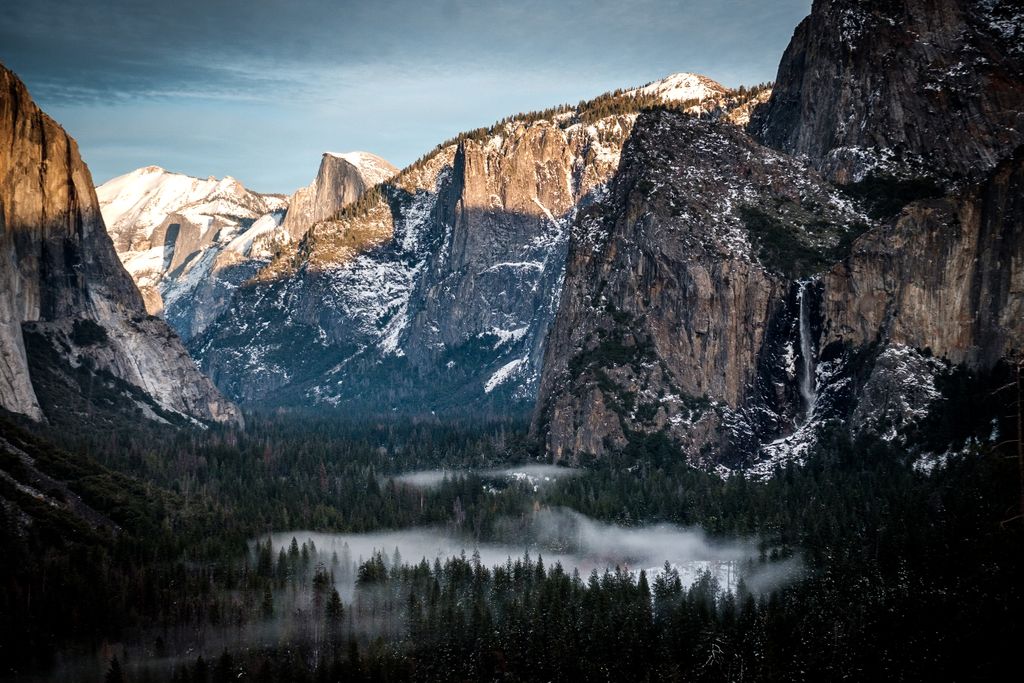 As we waited for sunset overlooking the Valley, pockets of fog and snow hovered and ambled their way through the forest canopy that frames Yosemite Falls.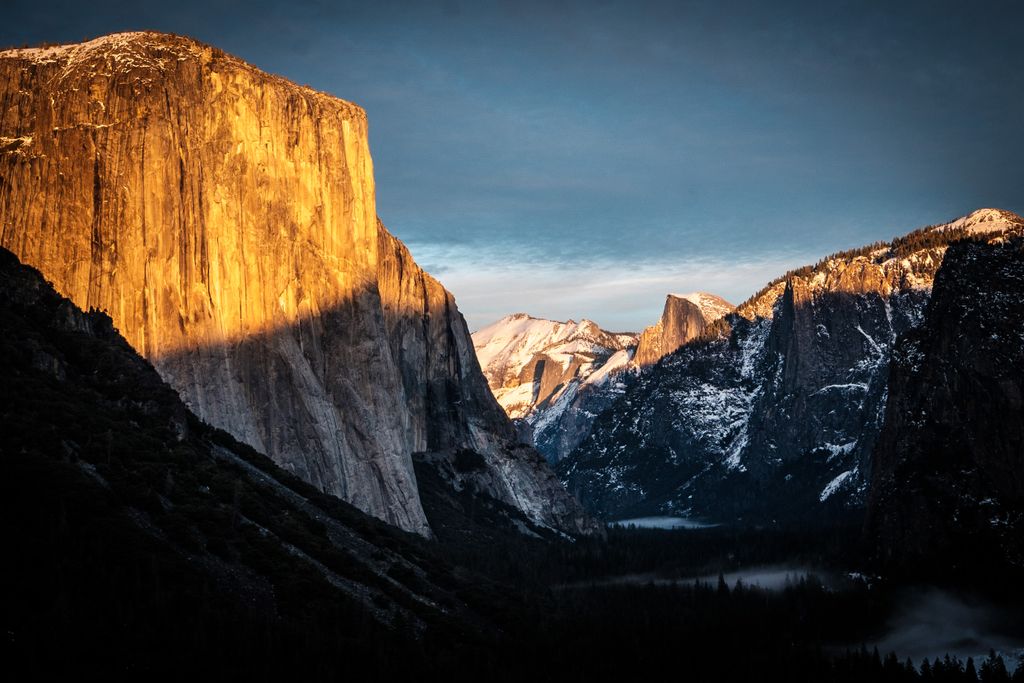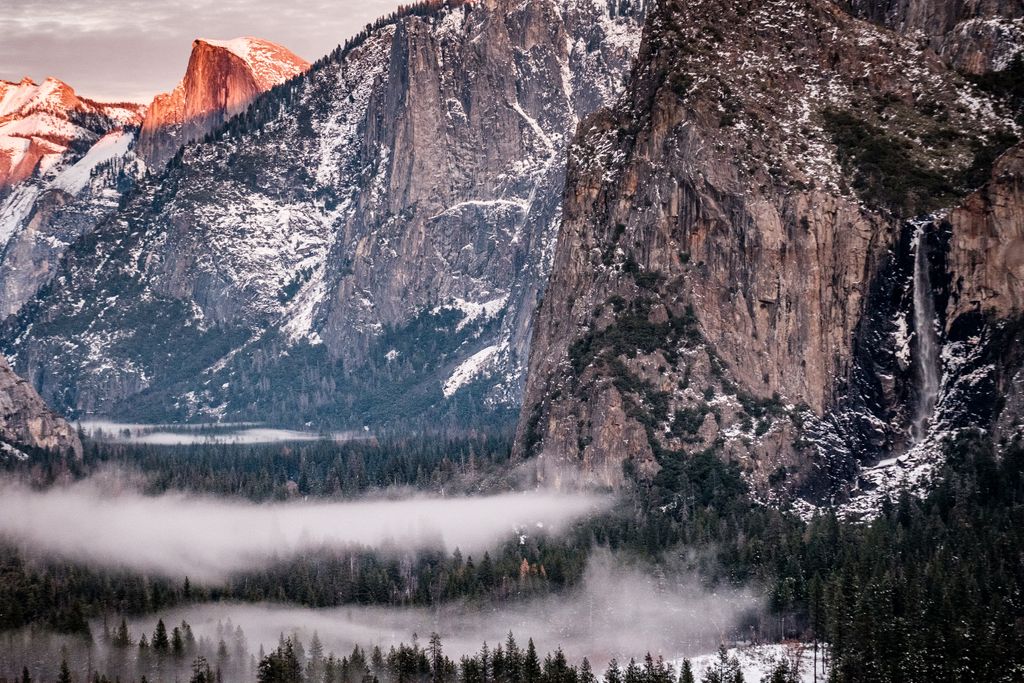 ---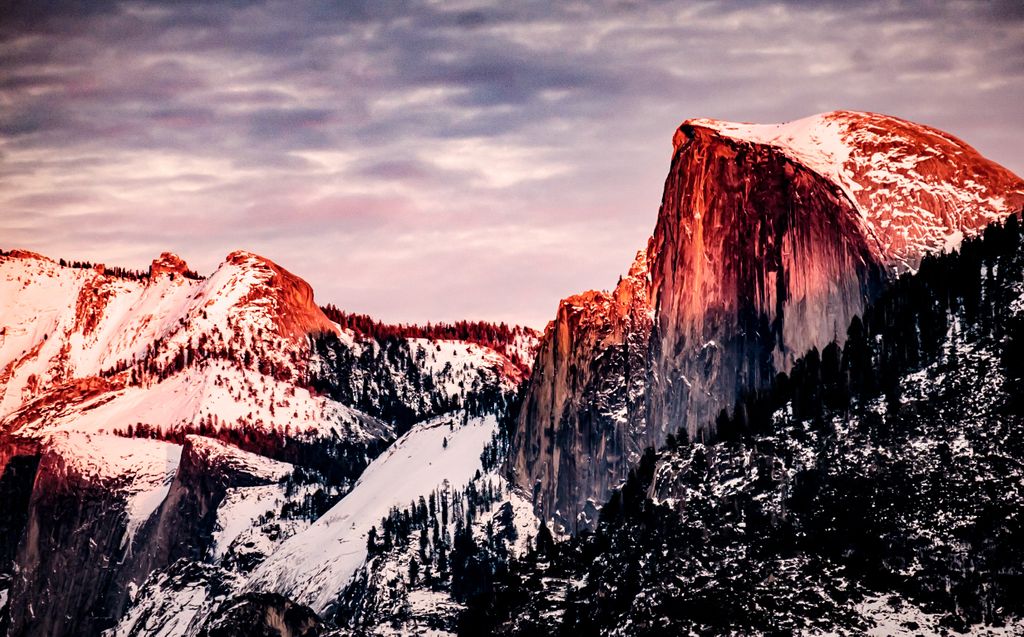 ---
Skiing in the valley of the mountains of light
We wanted to maximize the new season's view of one of our favorite places. So we visited Badger Pass – California's oldest ski resort – to try our feet at cross country skiing.
The day before we went snowshoeing along the Glacier Point road, smashing snow tracks through a brilliantly peaceful painting of white snow and sky high trees. Snowshoeing is fun – the joys of hiking, but with a lot more effort.
After a super fun lesson with our cross country skiing instructor at the Badger Pass Nordic Center (highly recommended!), we were off on our own up the same trail through Summit Meadow. And what took half a day on snowshoes took about an hour on xc skis. Cross country skiing is fantastic. Subtract the crowds, lift line waits, and exhorbitant cost of download skiing. And add the beautiful solitude of unspoiled places like Yosemite. And tada – America's least favorite sport.
No one under 60 cross country skis anymore. So XC skiing should be the most hipster of sports. We highly recommend it.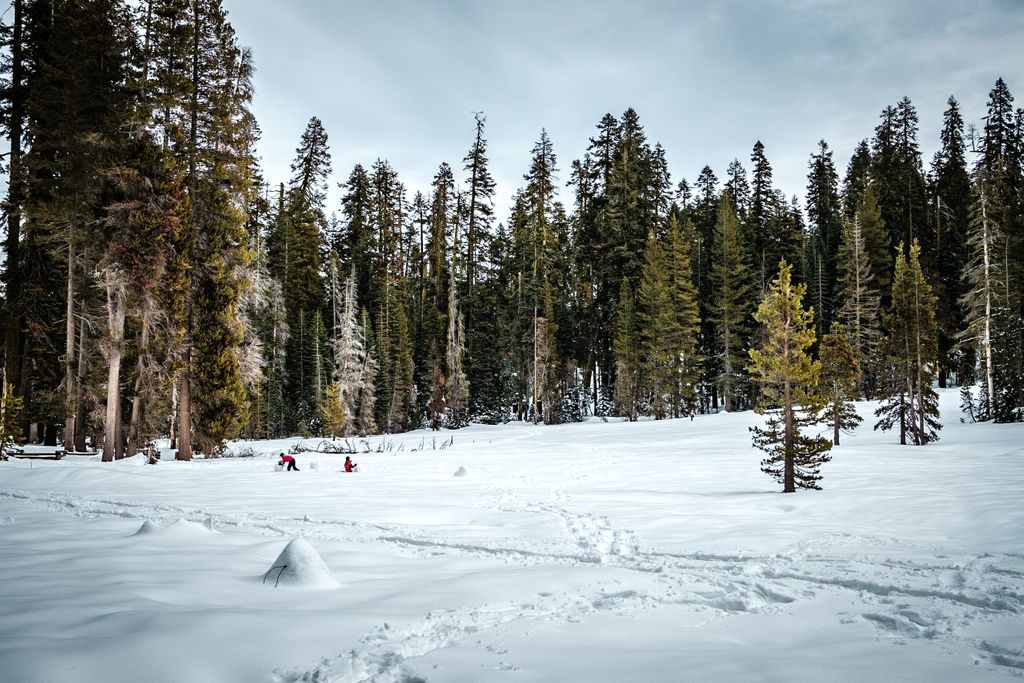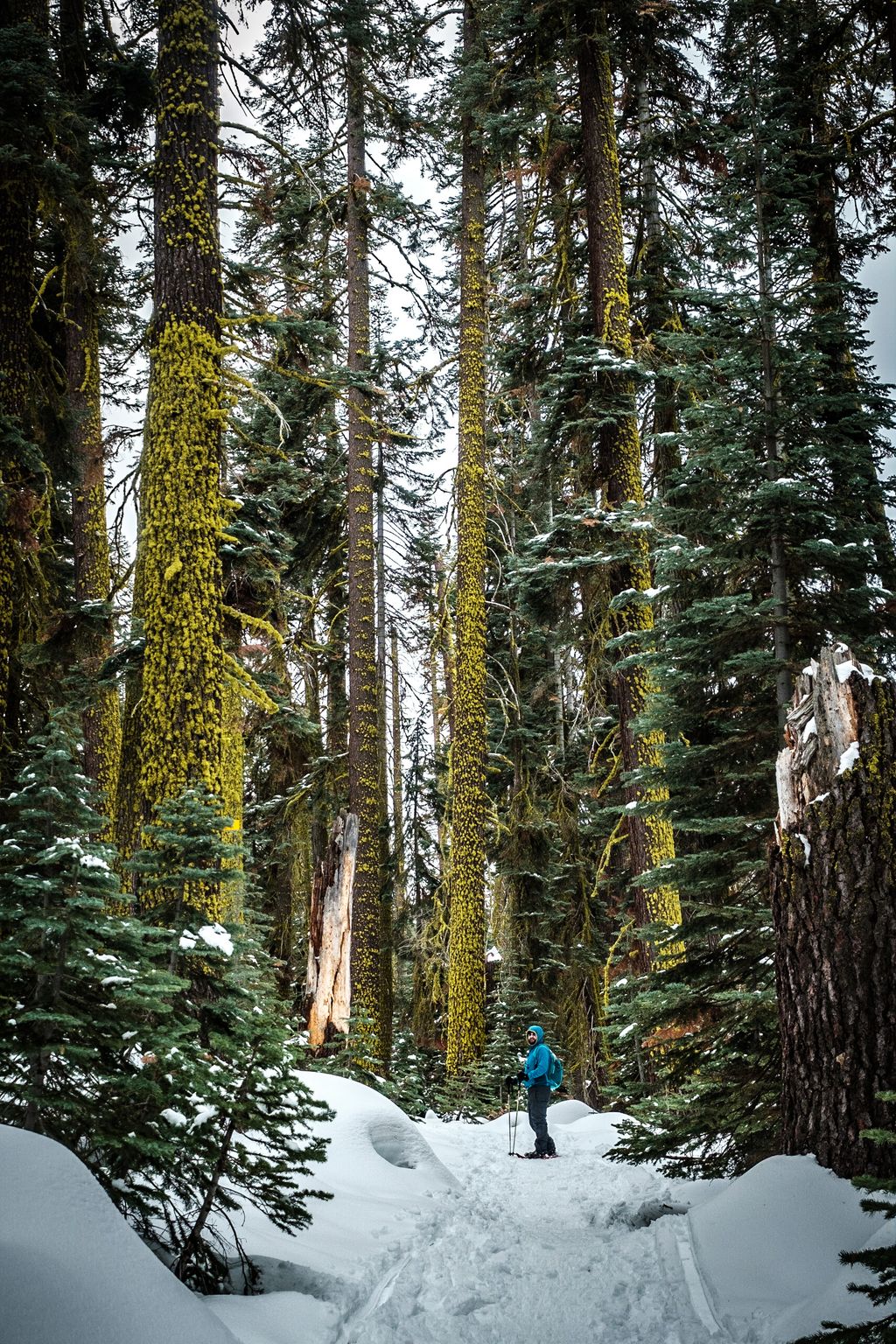 ---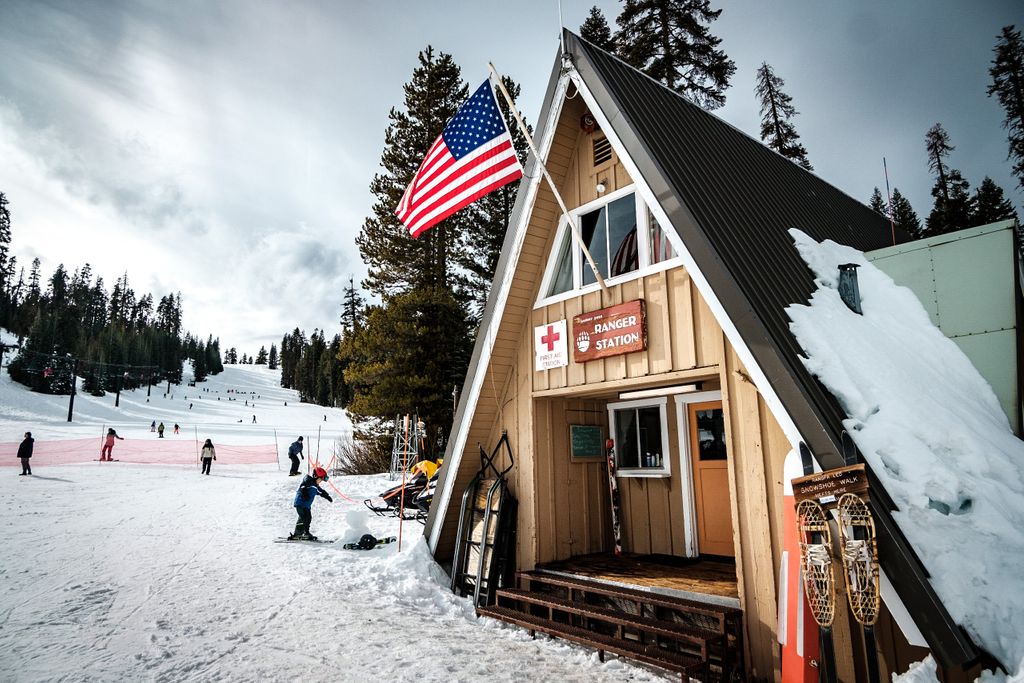 ---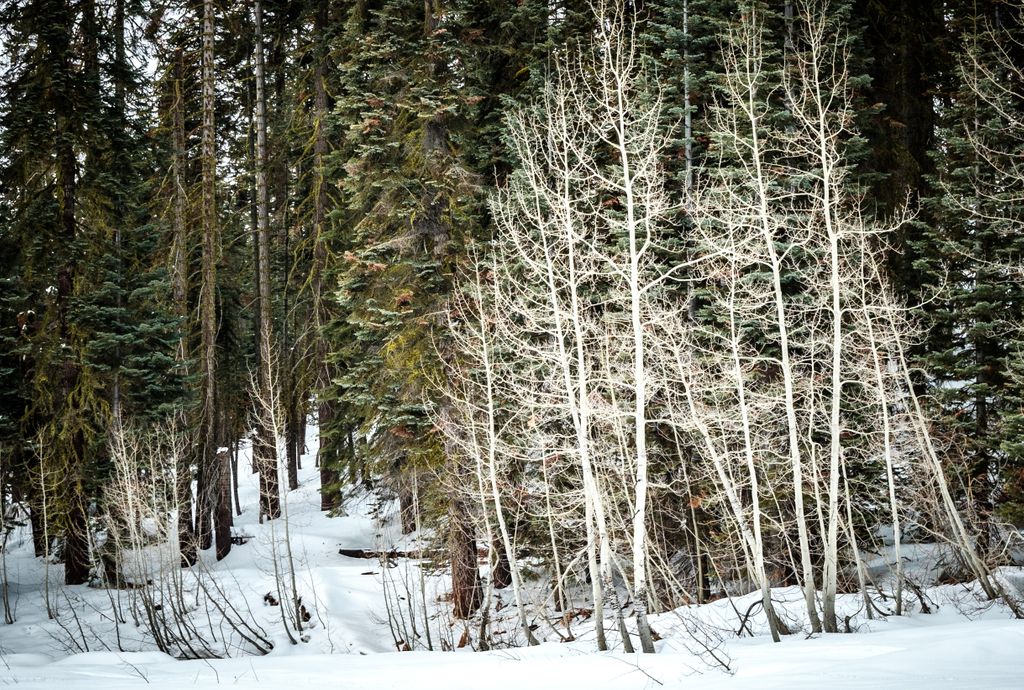 ---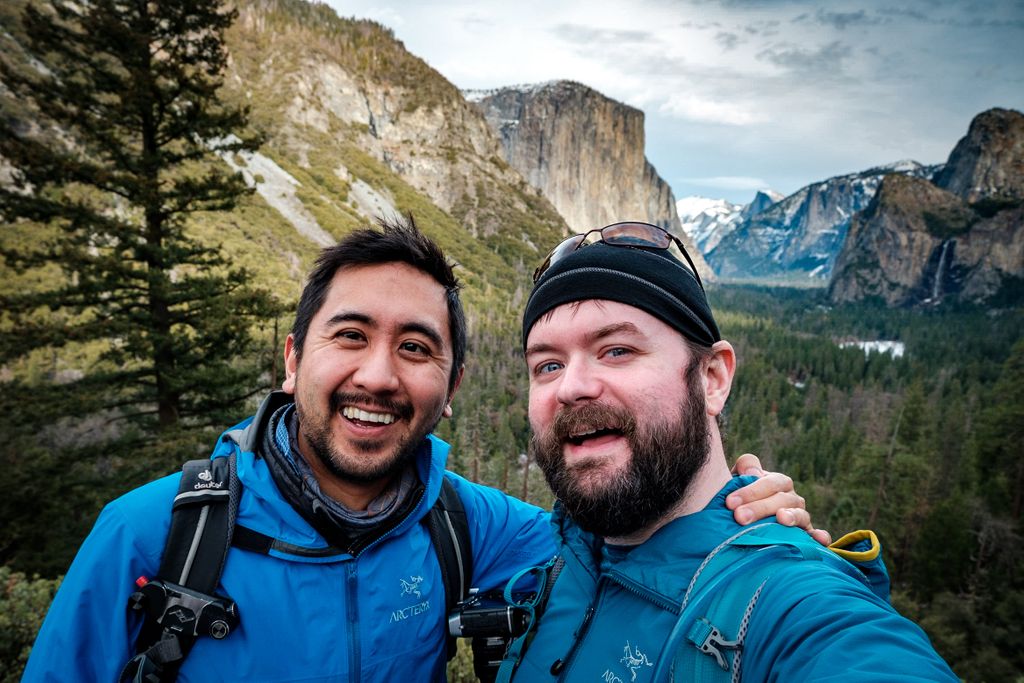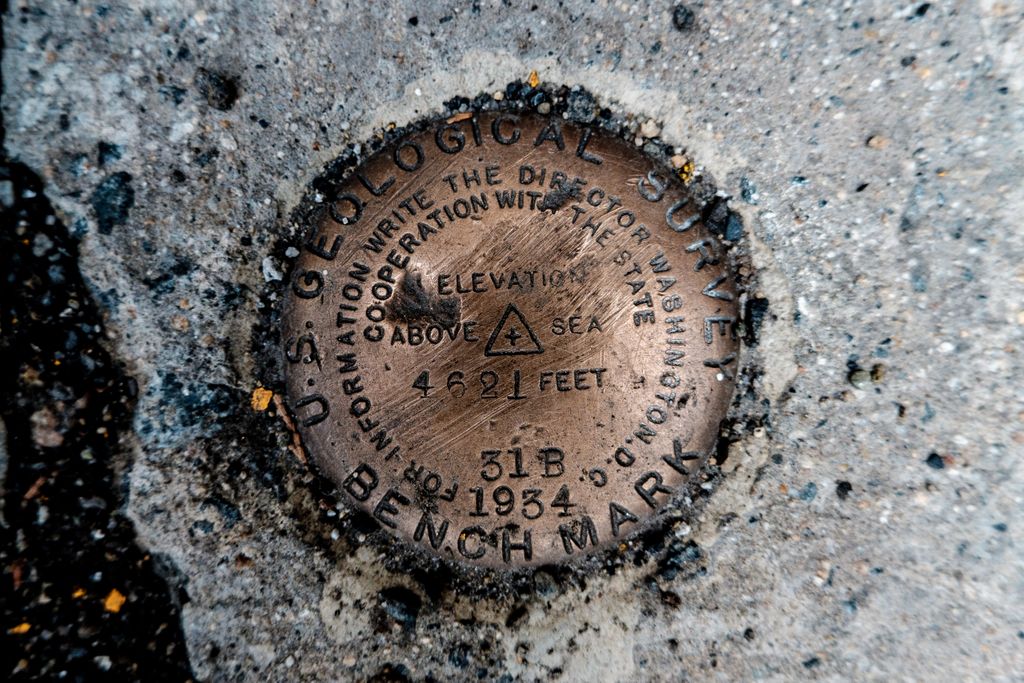 Thanks, Yosemite, for your magic all year round.